The pressure of an empty wall. It's real! For months, I had a big white monster over my bedroom dresser. I had been searching for artwork for the space, but the reality was that I needed a huge piece to cover the area, and I wasn't finding anything that seemed worthy of the investment.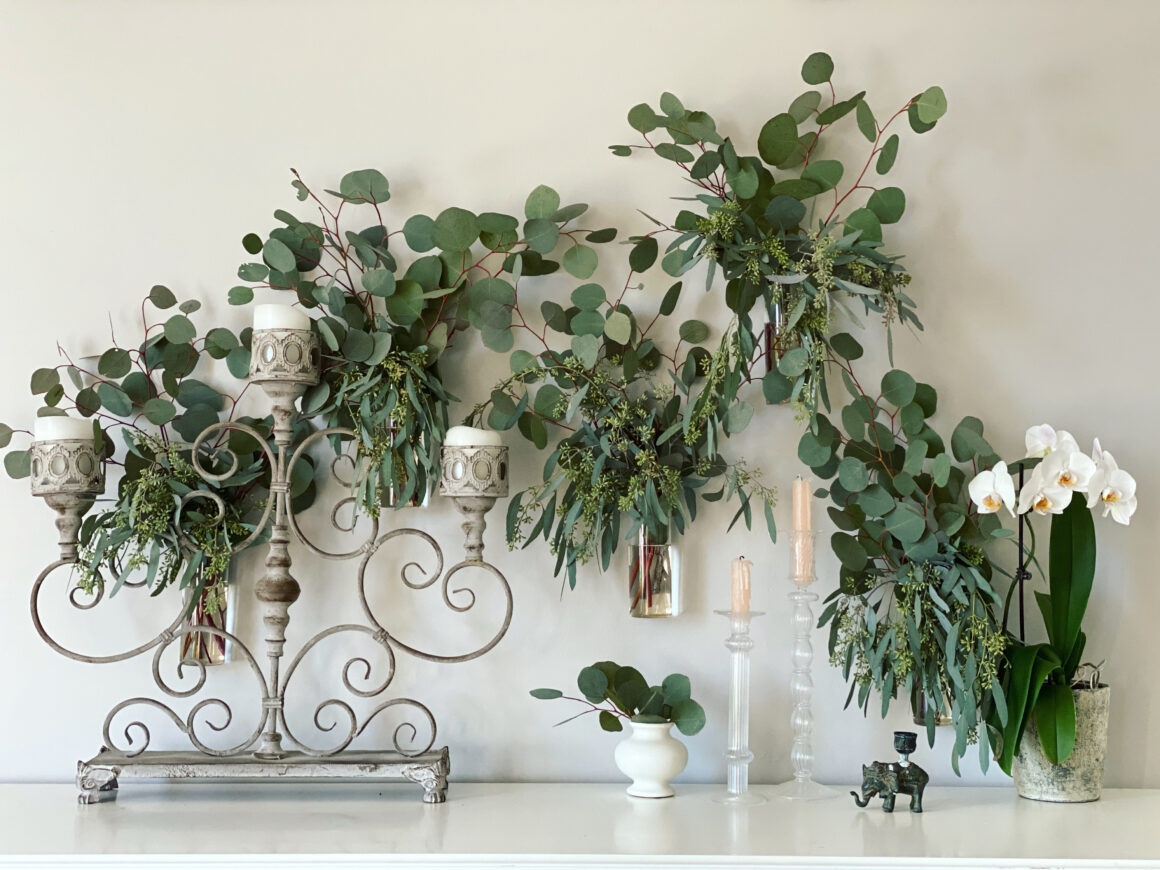 Enter the Living Wall. This is an easy, affordable, at-home version of the larger installations you might see in hotels and restaurants. The vases* pictured here are from Amazon, and I've filled them with different types of greenery over the last couple of months since I completed this project. Eucalyptus (above), Ruscus and Arelya (below) are pictured here, but dried flowers would make for a beautiful, low maintenance option! Scroll down for the full video tutorial.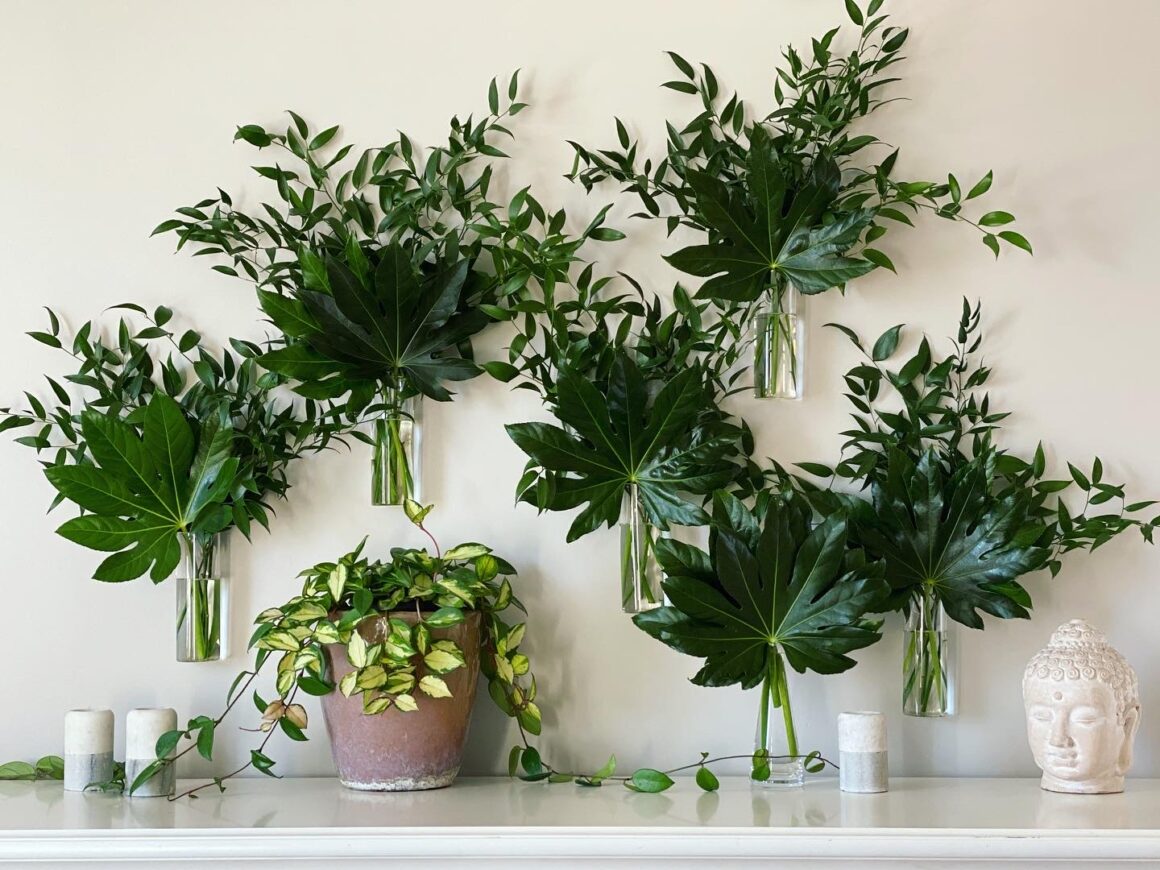 *This is an affiliate link, which means I receive a small commission if you purchase through this link. Thanks!