This simple salsa has been on repeat all summer long. It's a play on a classic pico de gallo, which is a raw salsa traditionally made with tomatoes, onion, Serrano chiles, lime juice and cilantro. I like to use shallots for a milder onion flavor, and let them soak in the lime juice for a while to mellow their bite. Pickled jalapeños replace the traditional raw chiles for a little more acidity and tang. Enjoy it with tacos, quesadillas, chili, or even as a dressing for chicken or fish.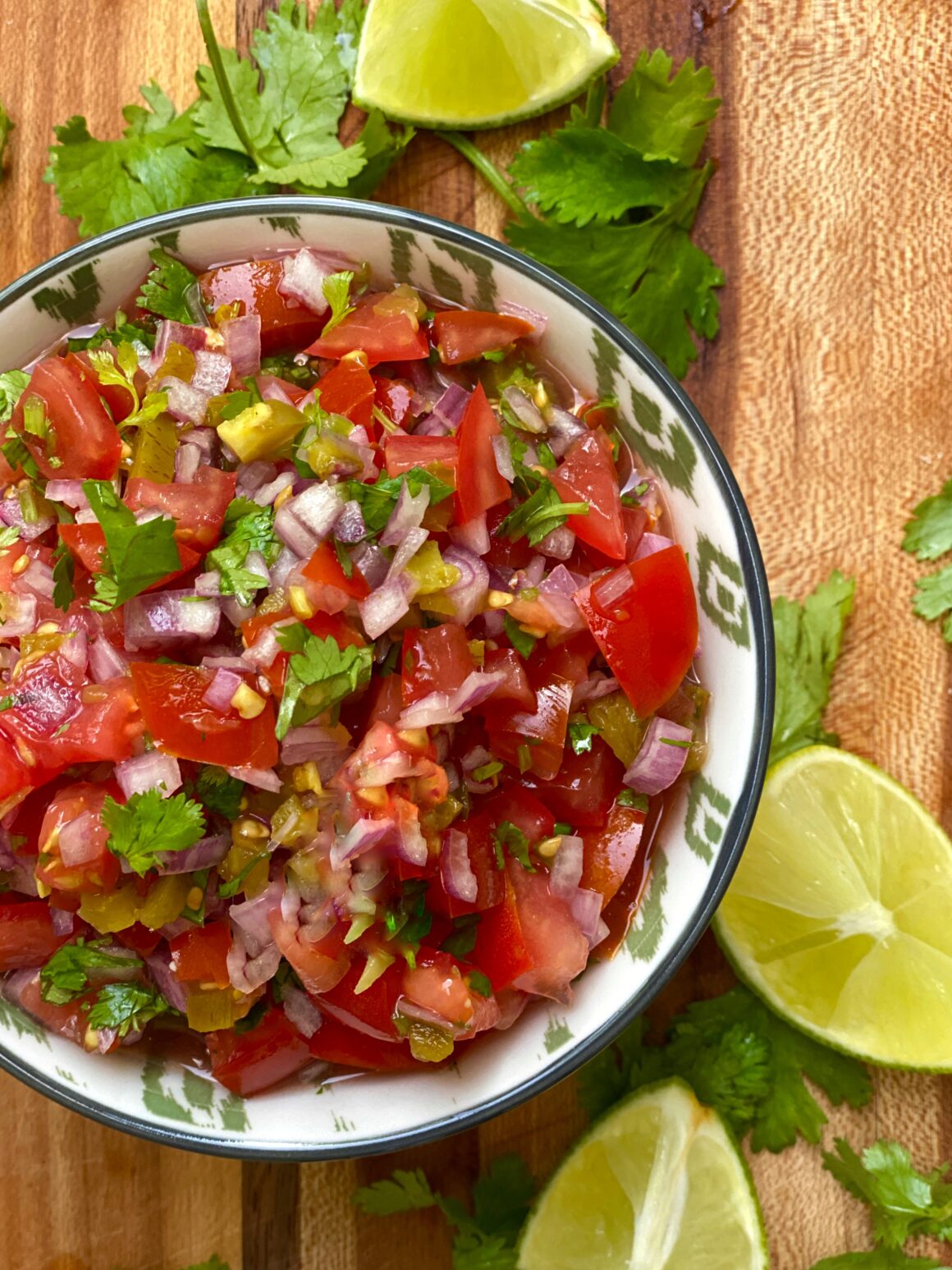 Makes about 1½ cups.
Ingredients
½ cup minced shallot
juice of 1 lime
salt
freshly cracked black pepper
¾ cup chopped tomatoes (suggest baby San Marzano tomatoes)
¼ minced pickled jalapeño peppers (suggest Mt. Olive)
⅛ cup chopped fresh cilantro, loosely packed
Method
In a medium mixing bowl, combine the shallot and lime juice. Season with salt and pepper. Set aside while you prepare the other ingredients. (The lime juice will pickle the shallots and reduce their bite!) Add the tomatoes and jalapeños to the bowl without stirring. Just before serving, add the cilantro and toss to combine. This salsa can be stored in the refrigerator for up to a week.