Welcome to post-Labor-Day summer, that awkward period in New England when some people break out their boots and sweaters, while others cling to their flip flops for dear life.

There's that old rule about not wearing white anymore (that I gladly threw out in my early Miami years). Pumpkin Spice is available, but it's really still rosé weather. It's a weird time for all of us up here.

Personally, I feel the same awkwardness in the kitchen. Am I ready for butternut squash yet? (Honestly, never.) Could I eat a few more tomatoes? (Definitely, yes.) Earth-shattering dilemmas, I know. The same goes for the table, and when I have any doubts about how to set, I always go back to what I know: neutrals.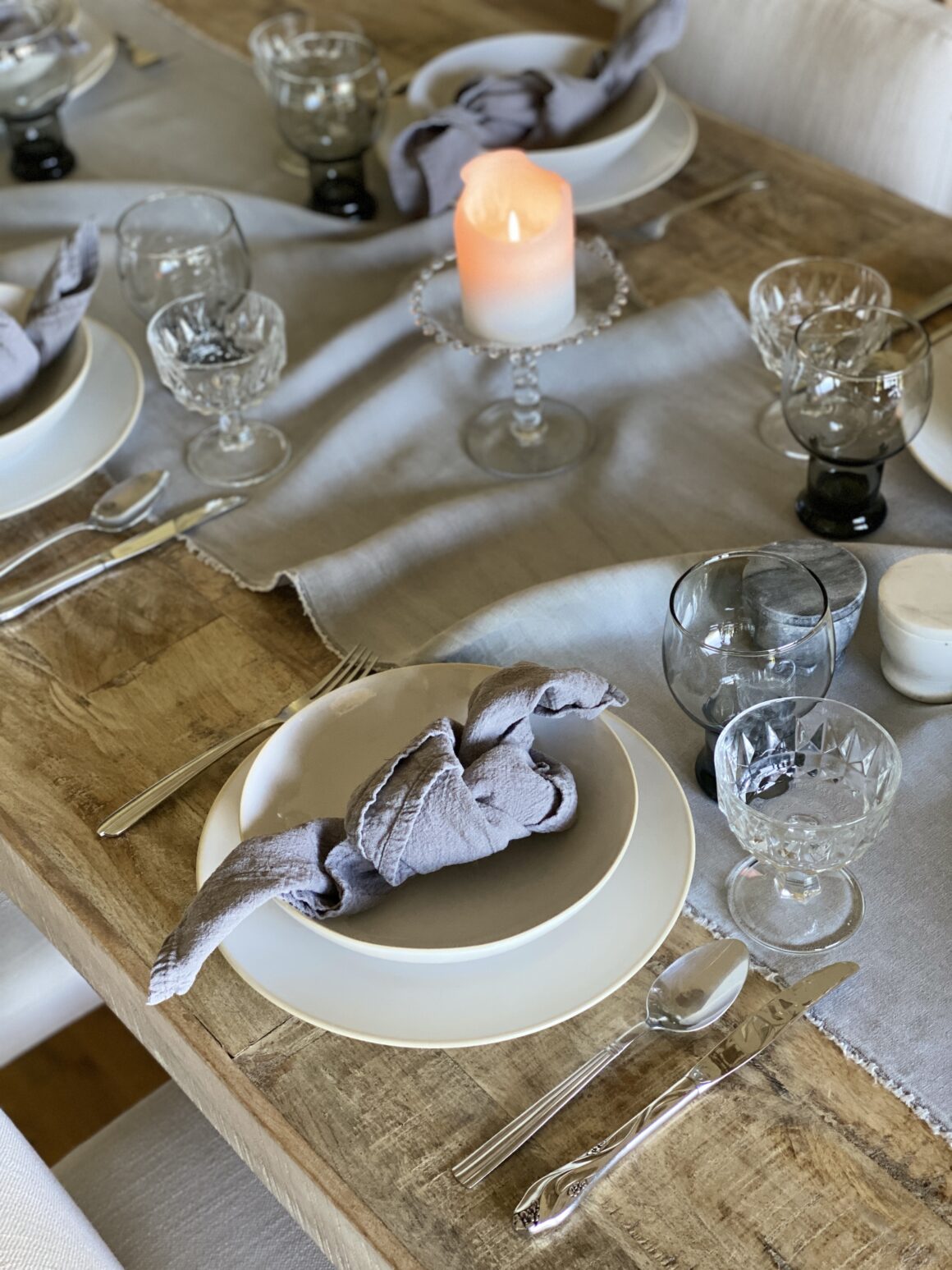 Gray is a favorite color of mine. It has so many possibilities. It can be dark, light, warm with red undertones or cold with tints of blue. I won't say the movie title we're all thinking about, but I will admit I liked it. And this table setting is all about GRAY.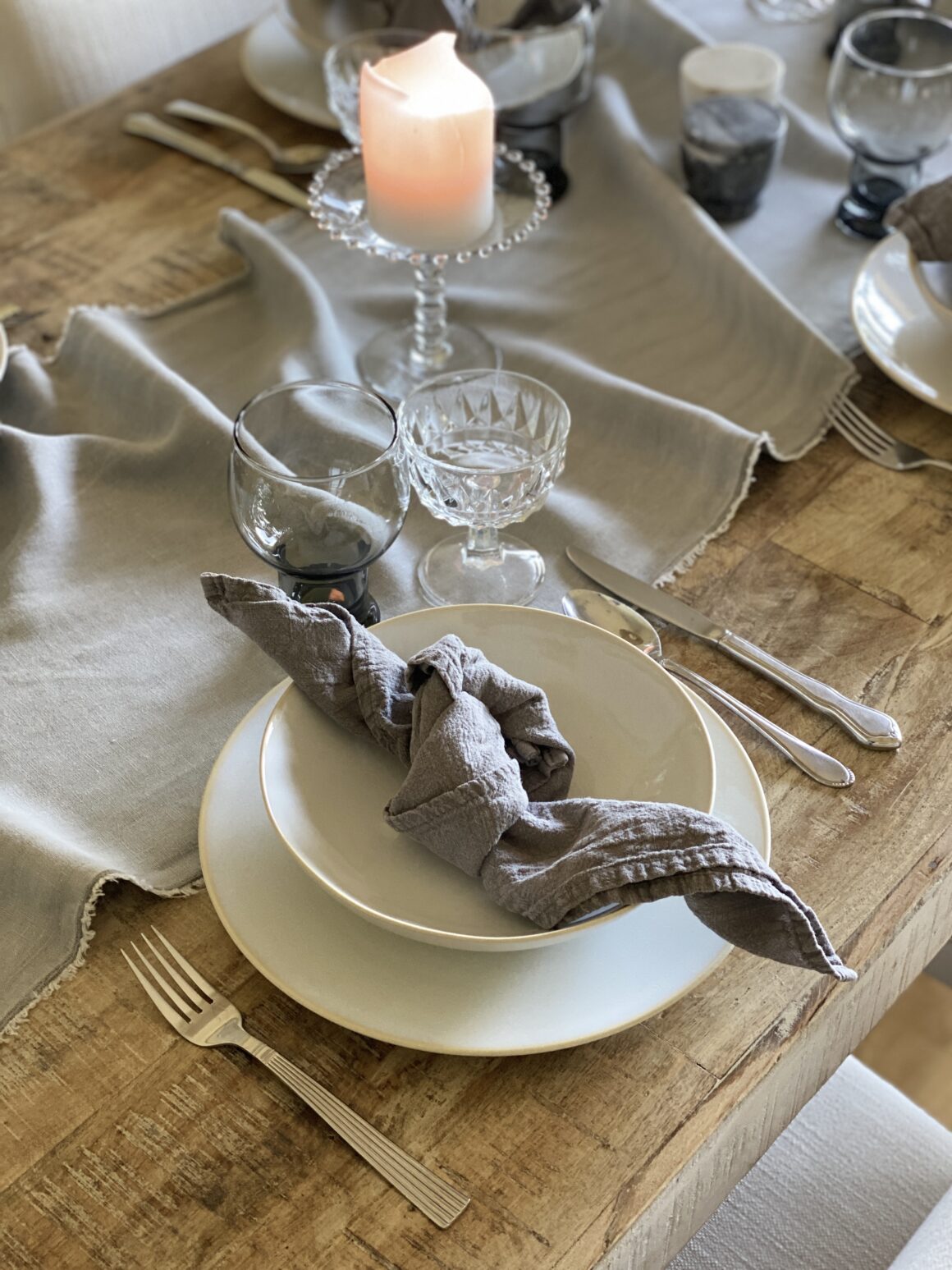 This linen runner adds texture, especially when gathered. I typically go for a longer runner, that hangs off of the sides of the table, but I like this look when I want something a little less formal.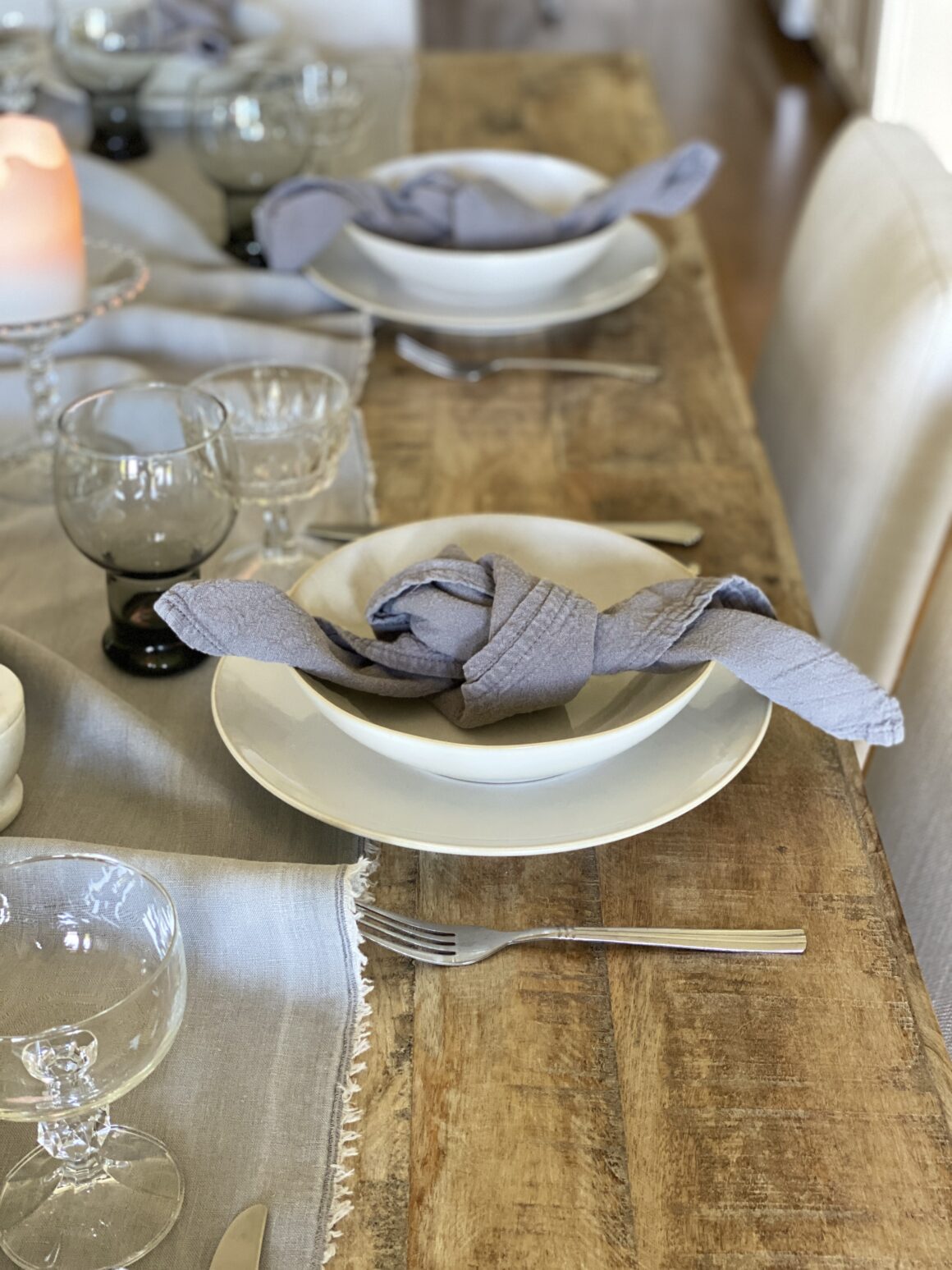 My plates and bowls are old from West Elm, but they have plenty of similar styles. We eat out of bowls almost nightly— I always prefer them when serving pasta or grains— so sometimes I'll use my dinner plates as a sort of charger. They dress things up and may just save my runner from a few spills.
These are my go-to napkins, in my go to shape. They clean beautifully— I never have to spot-treat them— and the knot-shape means no ironing.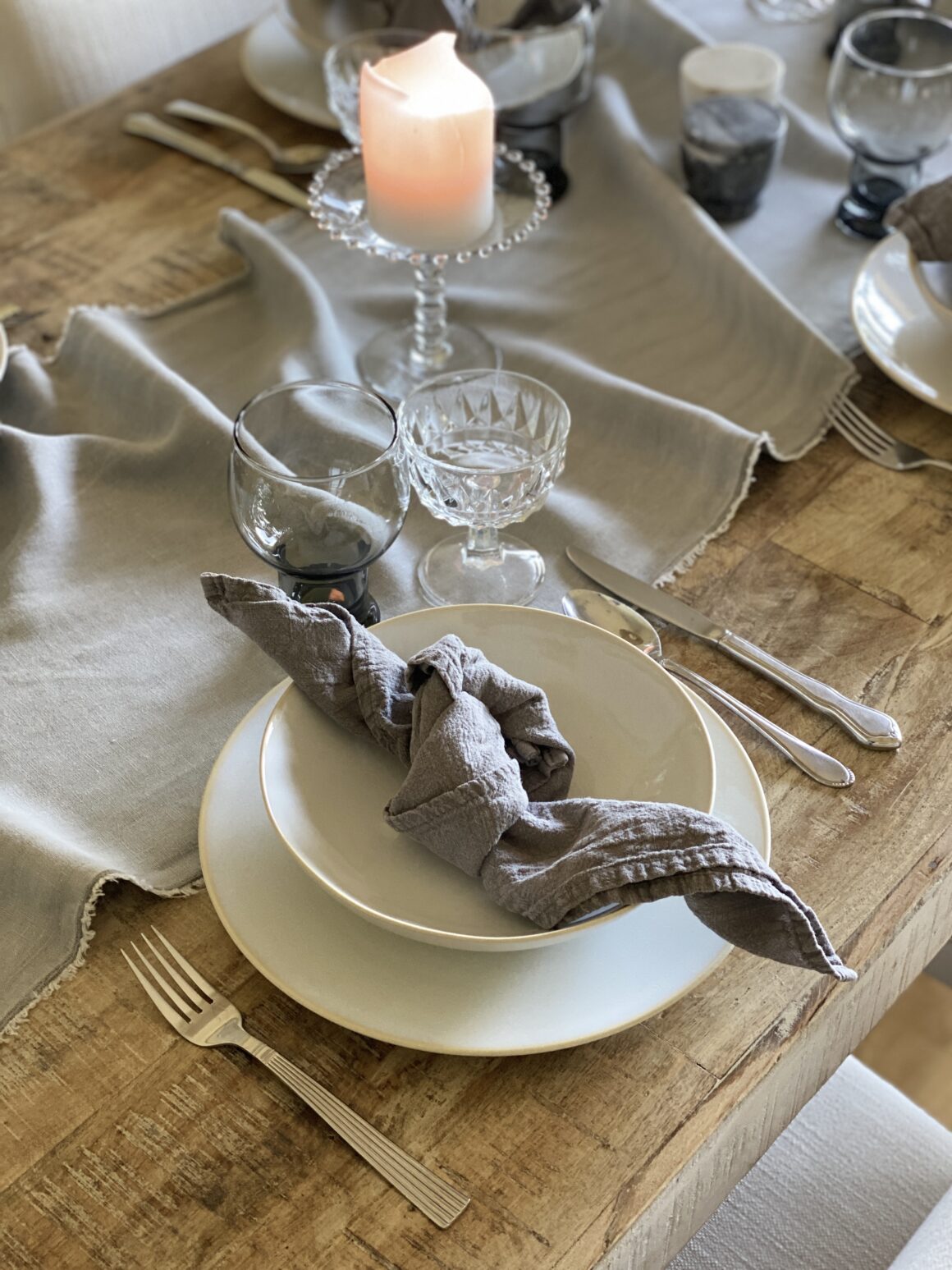 My silverware is a mismatched set of vintage stainless steel pieces.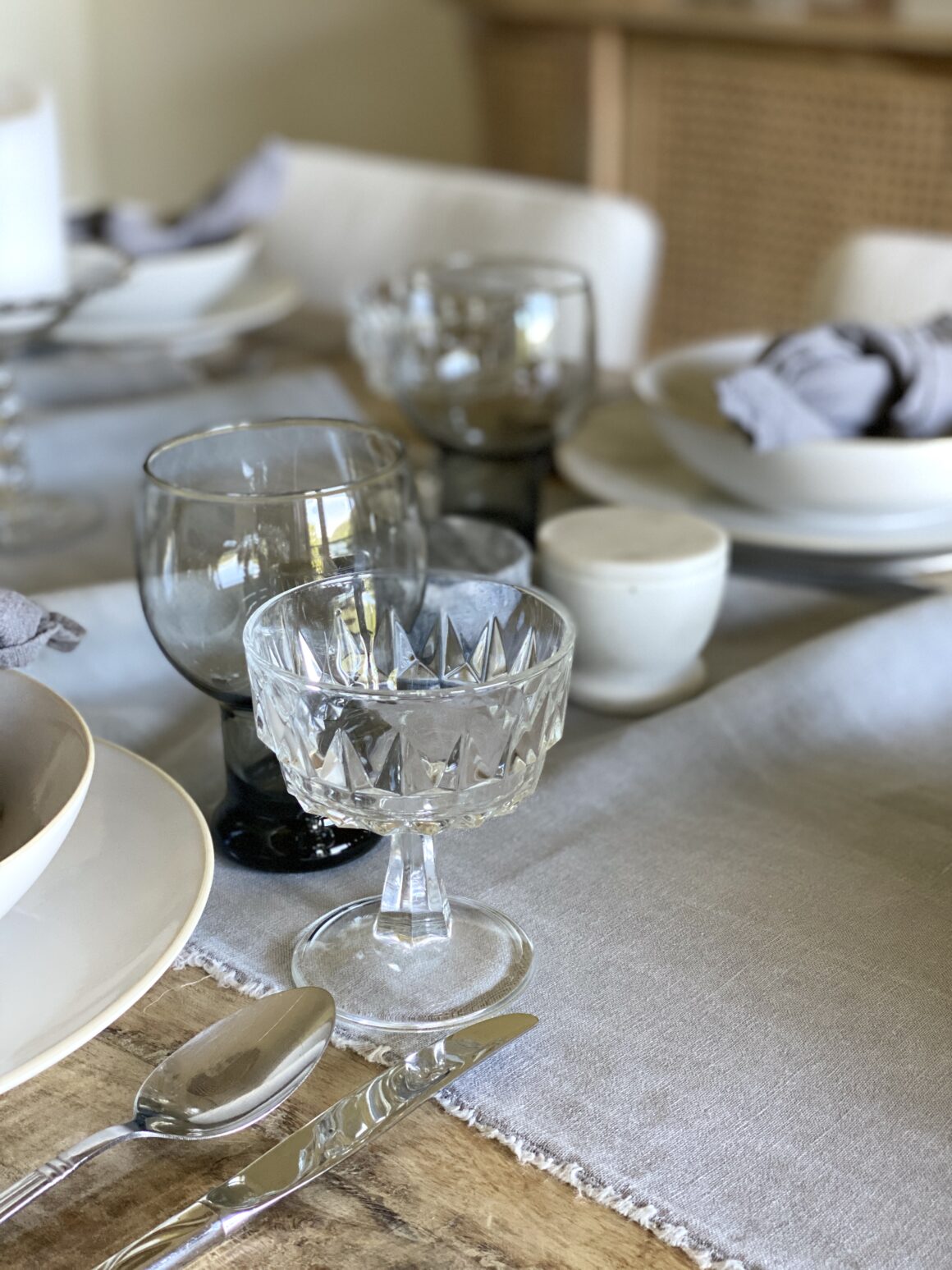 Onto the important stuff: glassware. These smoke-gray glasses are ideal for beer or cocktails, but they also make for fun water glasses. The cut crystal coupes work for casual wine glasses with their low profile.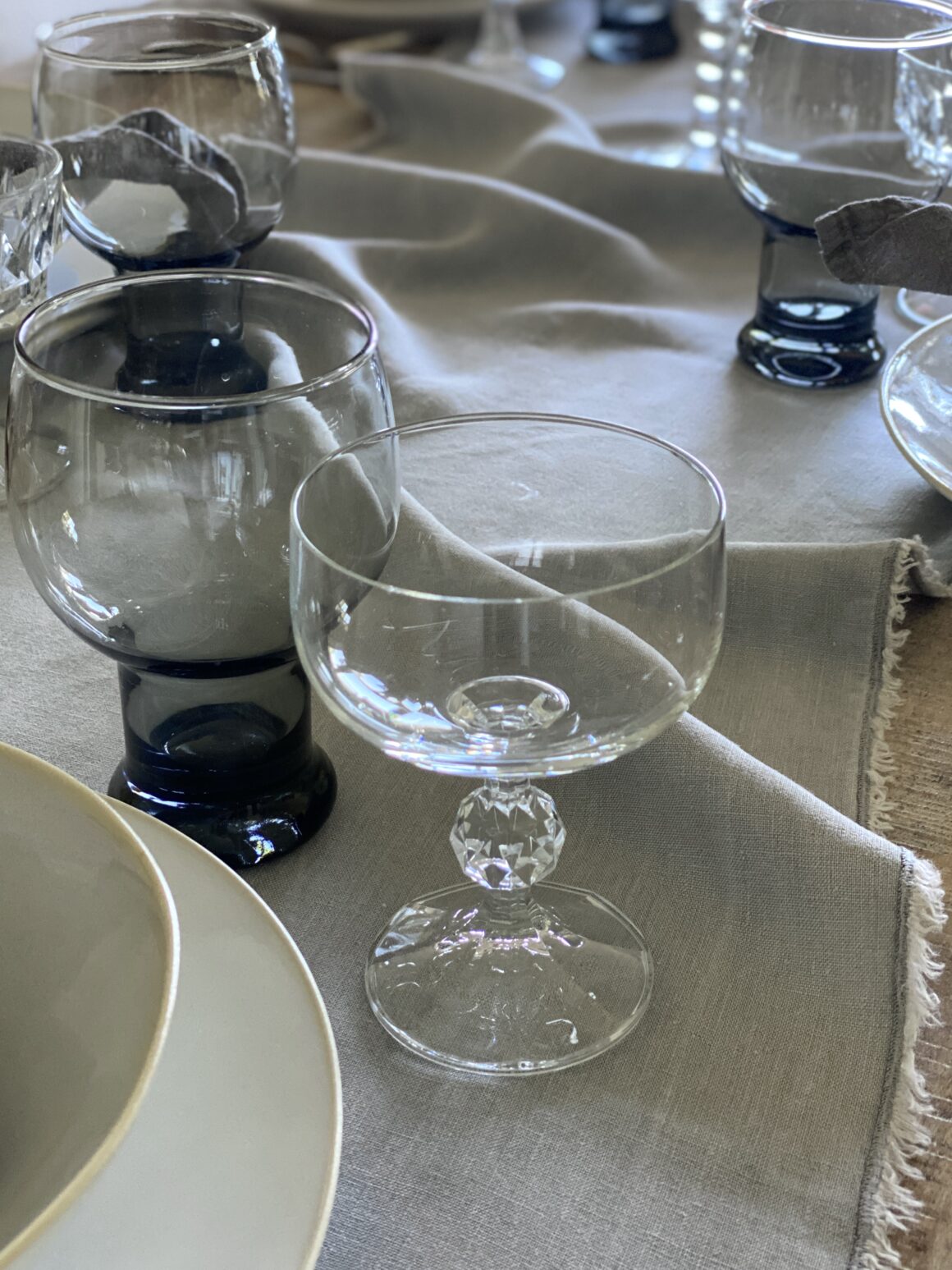 I went with some statement coupes at the end settings for a little extra sparkle. I often do this for stylistic purposes, but it's also a way to use smaller sets together when you don't have enough of one type of glass.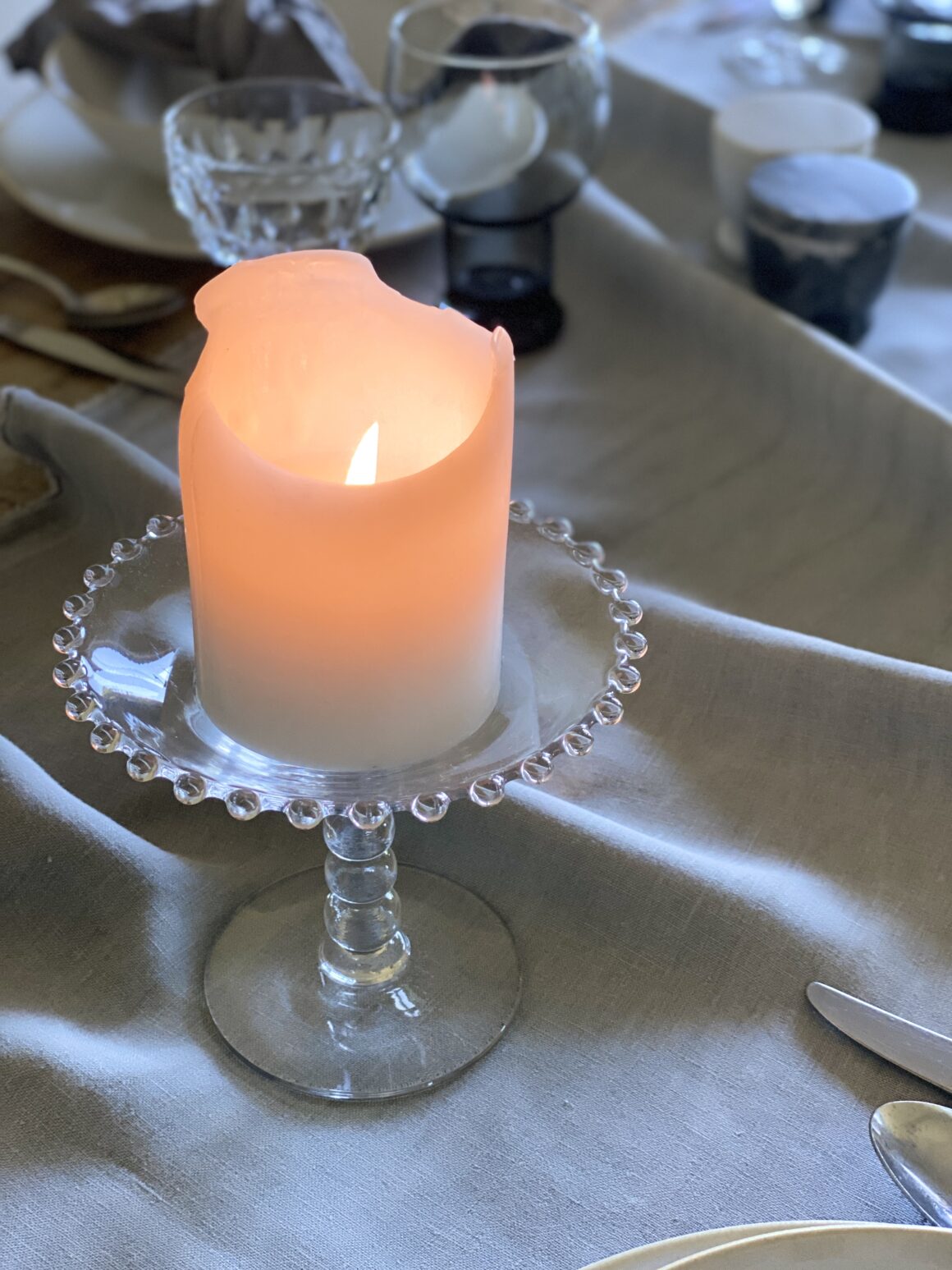 With the gathered runner, the center of the table doesn't need much. I opted for a thick candle for a little extra warmth between seasons. This beaded candle stand adds some height to the table.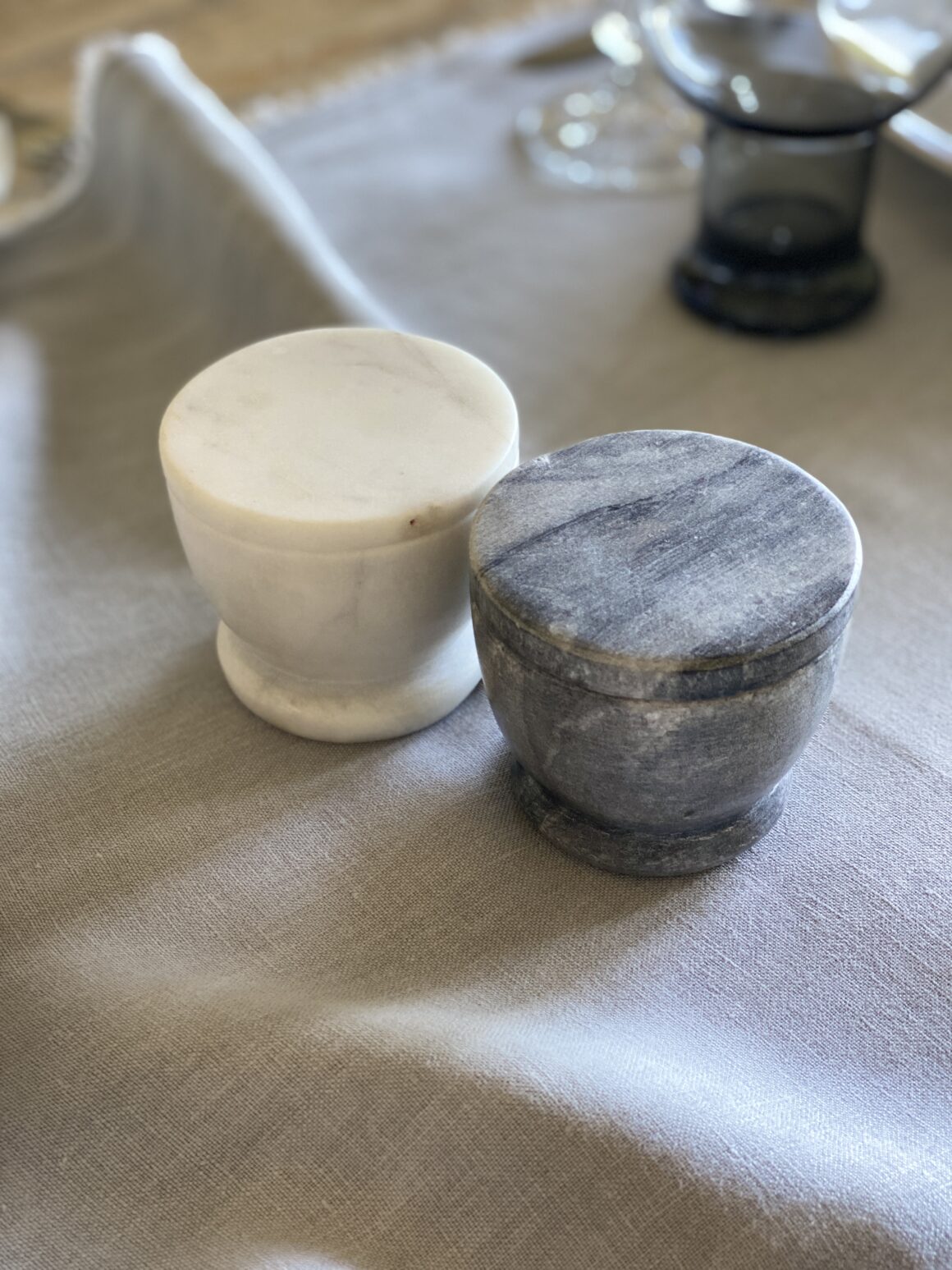 Marble keeps with the gray theme and adds another texture. I'm not a fan of shakers; these salt and pepper cellars are from Burke Decor. They also come in pink, if you wanted one for crushed red pepper.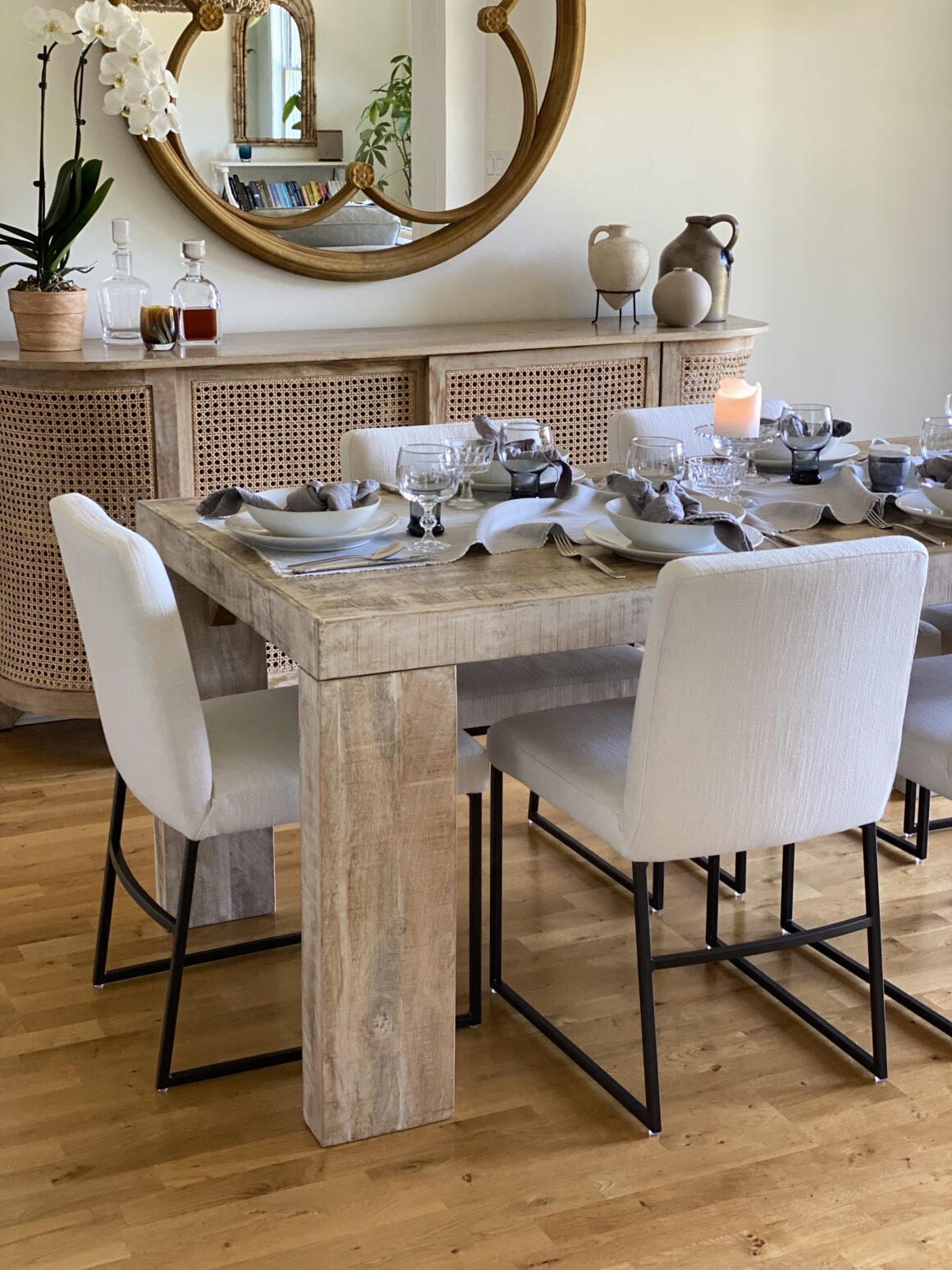 (Shameless new dining room chair shot. God help the first person to spill on them… It will probably be me.)
And now, off to soak up the last of the good sun, break all of the seasonal fashion rules and drink rosé well into winter. Cheers!