When I think of my time in Miami, there are a handful of places that come to mind. My "spots." Most of them involve food. Surprise, surprise. Hillstone in the Gables for their loaded baked potatoes, Sapore di Mare in the Grove for antipasti, Mandolin for just about anything on the menu… and Michael's Genuine.
Long before I planned events for the company, I was a regular in the courtyard, booth #12 and at the bar. Michael's was a favorite for afternoon drinks and indulgent dinners (hello, steak au poivre…), but what I truly loved about it was the balance between simple food and interesting dishes. While some plates used restraint and let great, often local ingredients shine, others worked in kimchi or preserved lemons or Chinese long beans and fed my mind just as much as my belly.
It was good food. Food that I could eat again and again. And I did. And I will! This feature is unintentionally timely, coming out just a day after Michael's Genuine reopened in its newly remodeled space. I can't wait to go back.
Fortunately for the meantime, I stole a cookbook before I left. (Sorry, Chef.) And I'm pleased to share that Michael's Genuine Food evokes the same ethos as the restaurant: good food.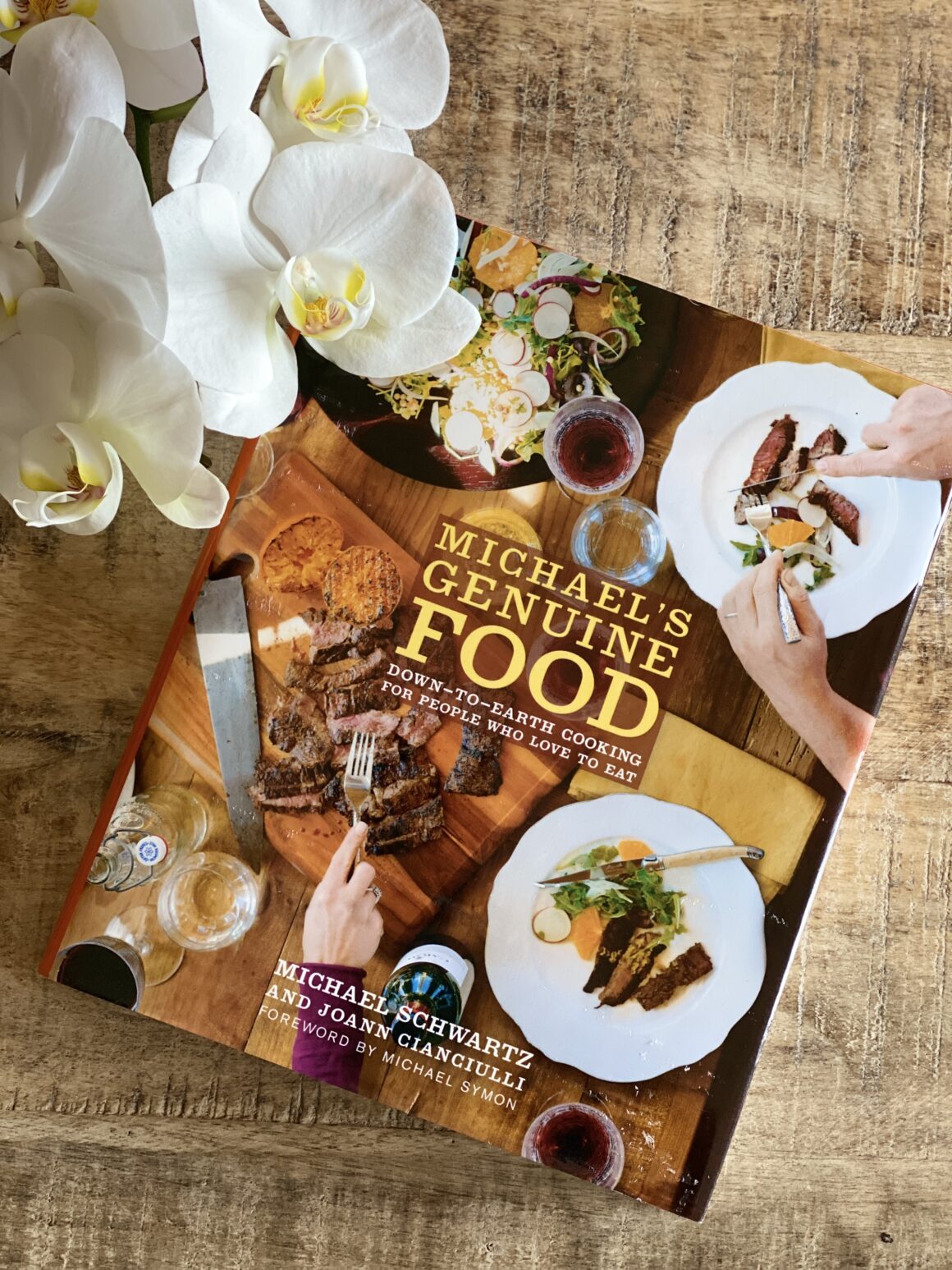 In it you'll find classics from the menu like falafel, deviled eggs (the only ones I ever eat!), the burger, whole roasted chicken, each with a recipe devoted to simplicity and flavor. The "Basics" chapter is where most of my dog-eared pages live though. That's where the real secrets are— maple-cured bacon and habañero hot sauce— and items I want to keep in the fridge all the time like quick pickled vegetables and fresh homemade ricotta.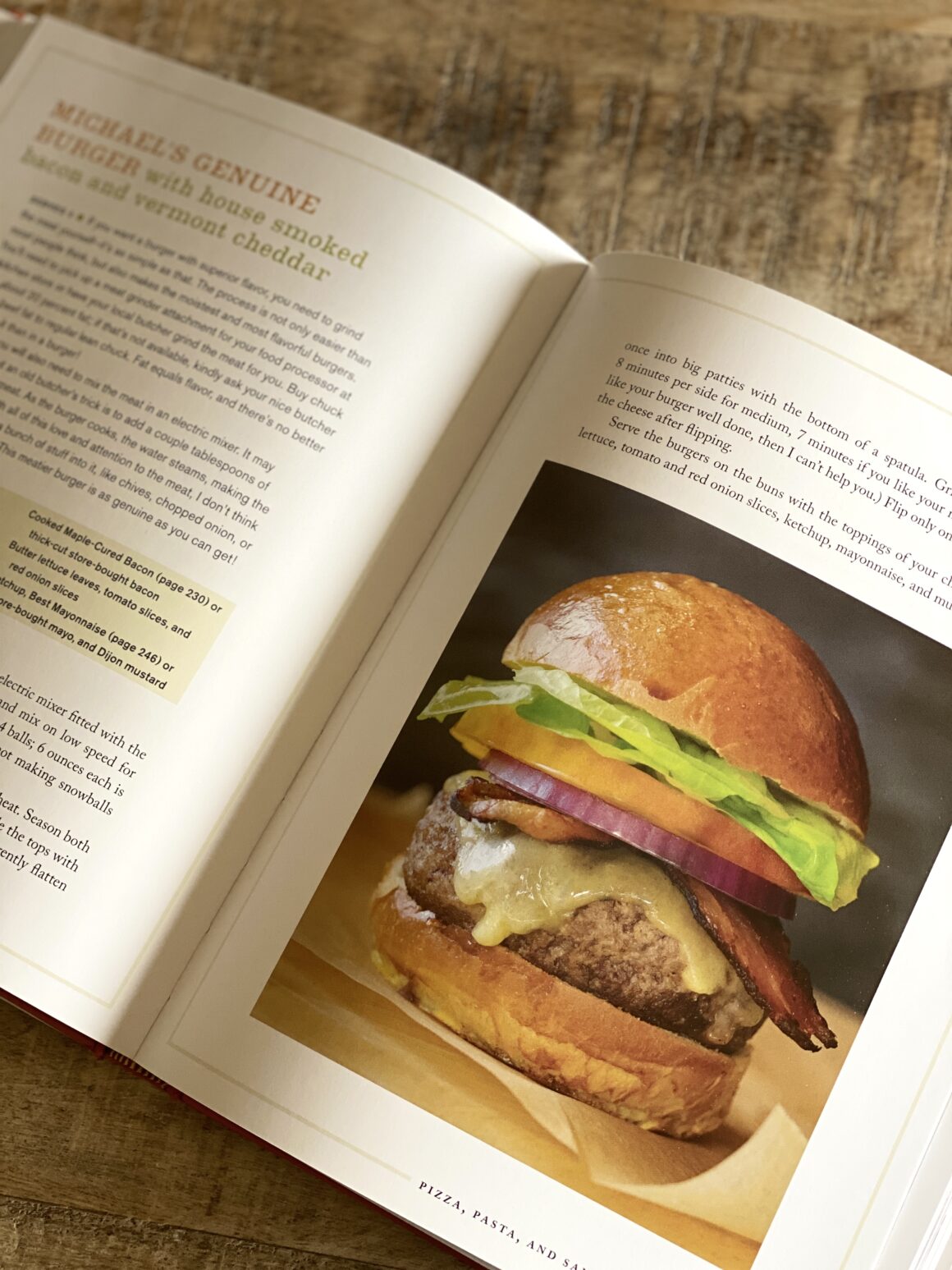 I appreciate when a cookbook shares the real tools, not just the recipes. Which brings us to this dressing. Jade dressing. The brightest, most herb-forward and lovely looking dressing I've had to date. Equal parts mint, basil and cilantro pack a flavorful punch that made my vegetable crudité the sleeper hit of Thanksgiving.
Jade Dressing
Recipe from Michael's Genuine Food by Michael Schwartz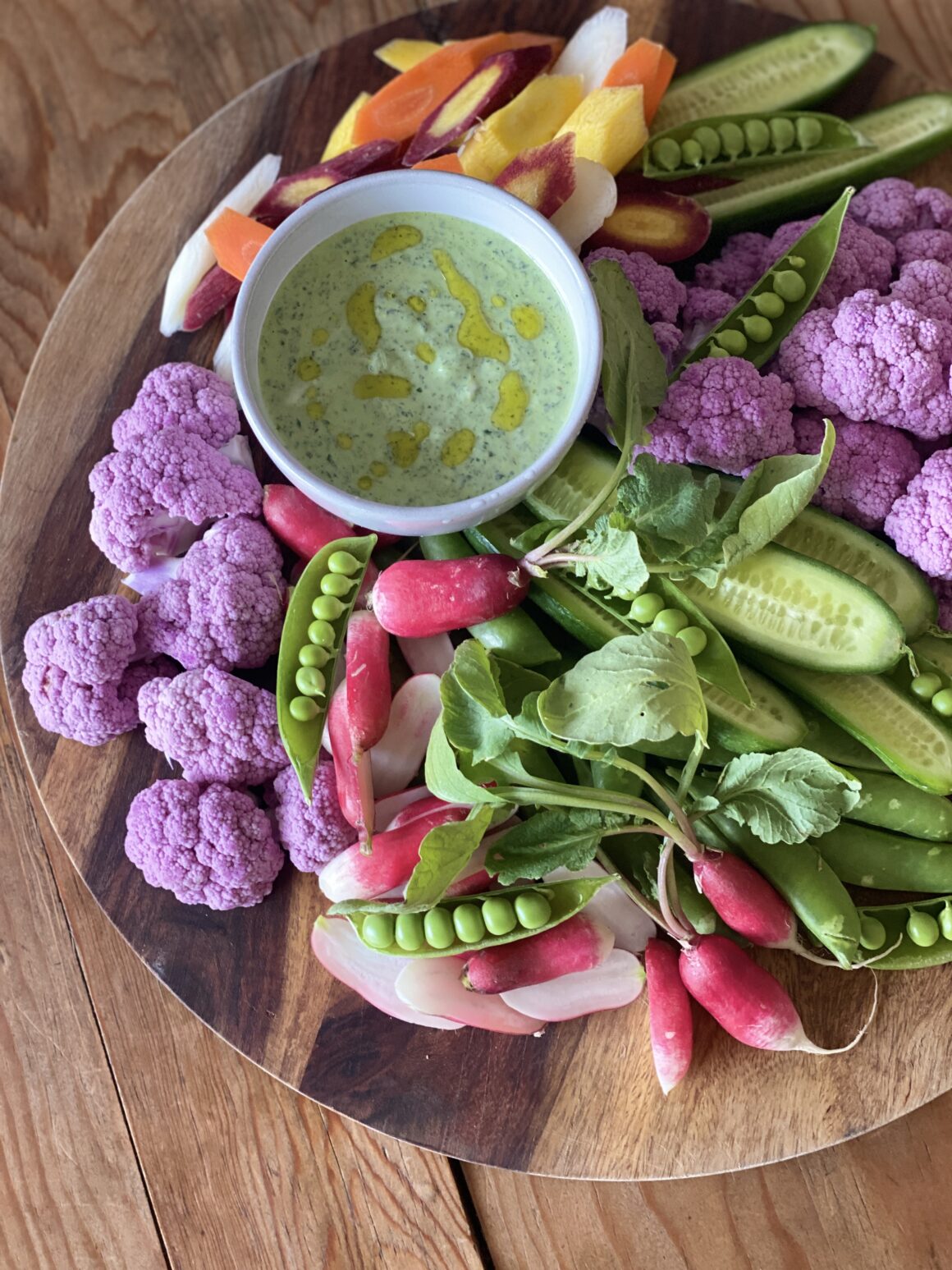 Makes 1 cup.
Ingredients
1 large egg yolk
1/4 cup rice vvinegar
1/2 cup canola oil
1/4 cup fresh mint leaves
1/4 cup fresh basil leaves
1/4 cup fresh cilantro leaves
1/2 shallot, coarsely chopped
1/2 teaspoon kosher salt
1/4 teaspoon freshly ground black pepper
Real Talk
I love this dressing, and wouldn't change a thing. I've made it as written, sometimes adding fresh lemon or lime juice. I've also made a version without the raw egg, because some people just aren't into it. In that case, I'll omit the egg and canola oil and add scant one cup of Greek yogurt and a splash of olive oil. I go lighter on the Greek yogurt for salad purposes, and heavier for dipping purposes. Either way, it's a crowd pleaser. Enjoy!